Residential Carpet Cleaning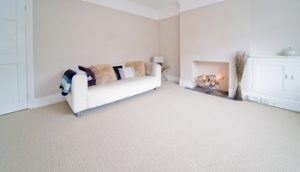 At Customer First Carpet Cleaning we are proud to provide excellent residential carpet cleaning services to customers in and around the Appleton area. We are proud to give each customer the individual attention required to ensure that their carpets are thoroughly cleaned to their liking.
Customer First Carpet Cleaning provides a service that helps our customers maintain their investment in their home by cleaning the carpet so that it looks and feels great again. Our carpet cleaning services can improve the look of your home while also reducing dust and allergens, making for a healthier and happier home for everyone.
Our experienced and professional technicians can clean carpets in all sizes of homes. We can work with different types of carpets to remove stains and dirt to make carpets clean and fresh again. Our technicians work efficiently to get your carpets cleaned and dried quickly so that you can begin enjoying your clean carpets.
We use only the best equipment and cleaning solutions to ensure that we are able to do a great job. Our solutions are safe to use in homes with pets and children. The cleaning equipment we use produces superior heat and moisture recovery resulting in carpets that are commonly dry within 1 to 2 hours.
At Customer First Carpet Cleaning we pride ourselves in living up to our name. We provide excellent customer service to each and every client. We have professional technicians and the best equipment to get your residential carpet clean and in good condition again.